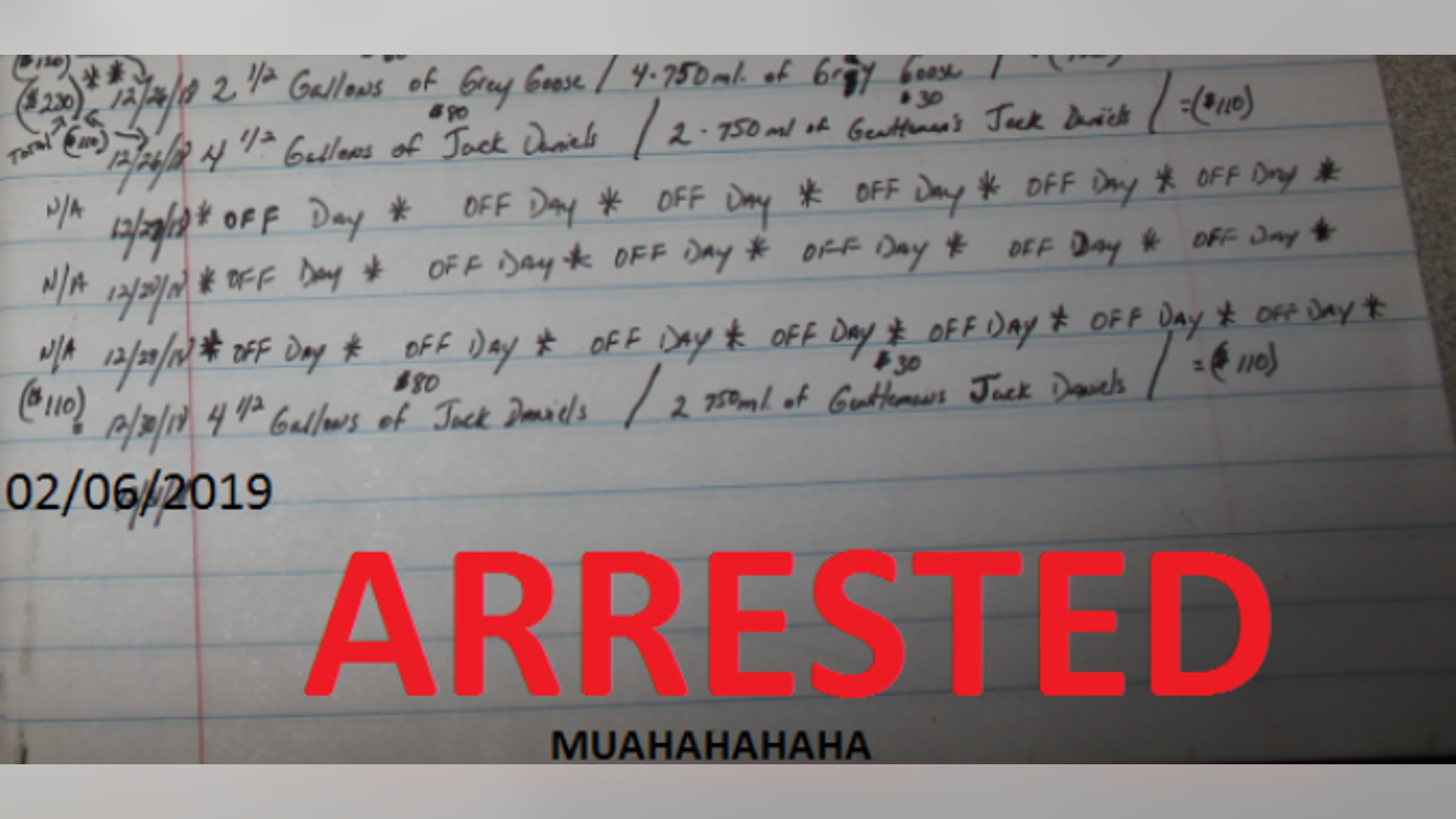 After arresting a Missouri man who logged his alleged thefts in a journal, authorities stuffed in his remaining entry: "02/06/2019 – Arrested Muahahaha," in accordance with an image from the division.
The offbeat arrest was featured within the Ballwin Police Division's "Weekly Roundup" report on Monday. An image of the suspect's journal, together with the police's entry, was posted on the division's Fb web page.
The suspect– who was not identified– was arrested Wednesday after officers "noticed him and his backpack stuffed with alcohol clanging down the sidewalk," police mentioned. He was subsequently recognized because the "serial thief" talked about in beforehand roundups, "who retains a journal of his crimes" and has stolen alcohol from native companies.
MISSOURI NURSE ACCUSED OF FATALLY POISONING HUSBAND TO MARY KILLER SERVING LIFE SENTENCE
The journal, which was found amongst his possessions, contained detailed details about the alcohol he had stolen, together with the worth and date of the supposed theft, cops mentioned.
GET THE FOX NEWS APP
"His entry for February sixth was left clean, so we stuffed it in for him (image connected)," the weekly roundup learn. "As all the time, for those who want us, we can be there. –BPD"